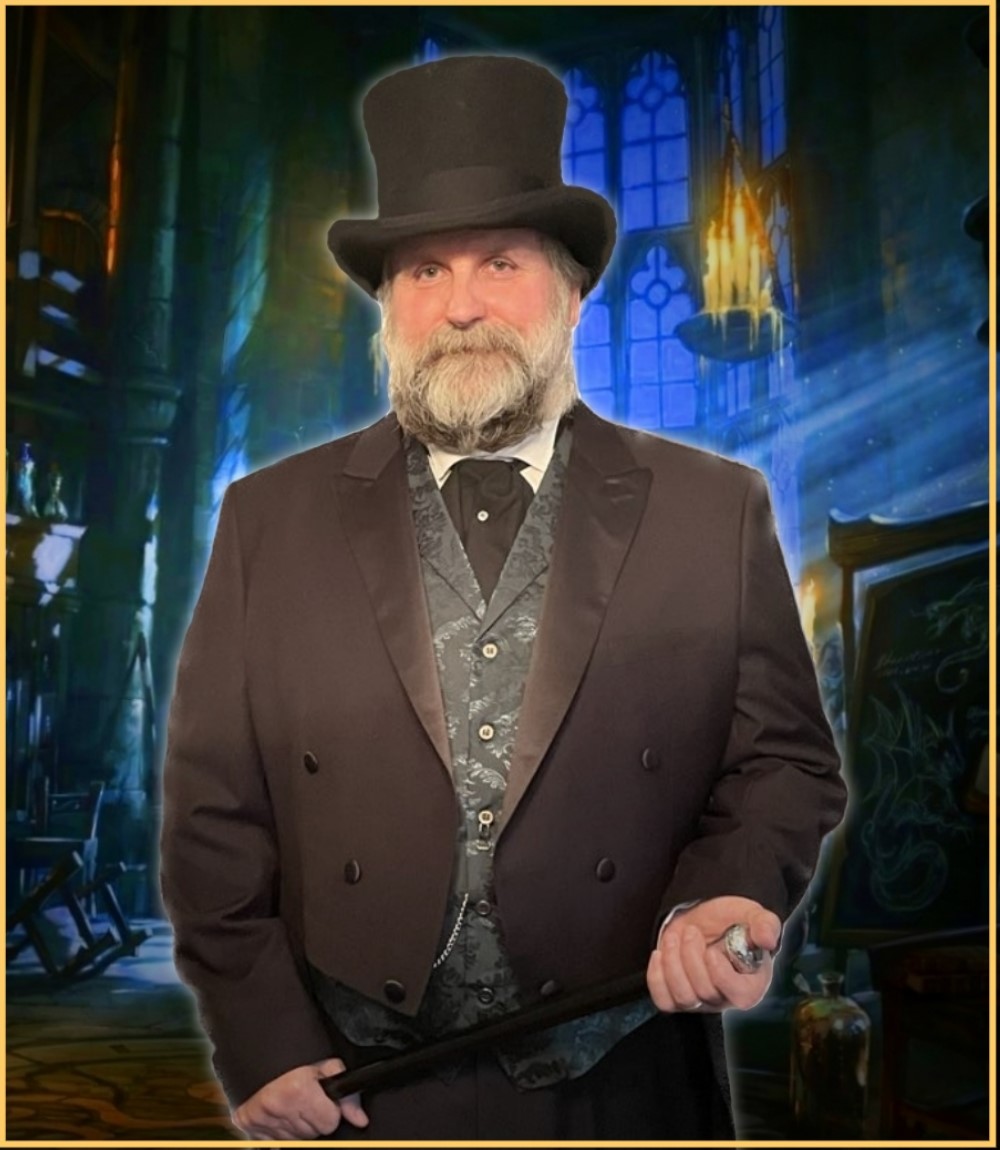 Abracadabra!
My name is David W. Cupps and I'm a Teller of Tales, Weaver of Wonders & Professor of Magicology.
I'm a world traveller who has been trained by the greatest magicians of our time - A teller of tales who amazes, amuses and mystifies, both young and old, with a cornucopia of magic and marvels.
The Magician opens up our eyes to the wonders all around us. Using coins cards, rings and silks to inspire and astound us. Though some may say 'it's just a trick', I suggest this strong appeal: The effects may be illusion, but the experience is real.
Welcome to a World of Pure Imagination.
EMAIL
THE ART OF WONDER
For Children, Families & Adults From Close-up to Stage
Celebrations
Add a Touch of Magic to take your next party from the ordinary to the extraordinary!
Receptions
Close-up Strolling & Stand up Conjuring create Mystery & Wonder for any, and all, occasions.
Special Events
There's nothing quite like a bit of Magical Mischief & Visual Wizardry to make your event special.
Gatherings
Sophisticated Sleight-of-Hand & Lighthearted Fun will make your gathering unforgettable.
"All magic is about transformation... the performance magician is telling you that you are the magician in your own life."
"Of course it's happening inside your head, Harry. Why should that mean it's not real?"
"Magic is the sole science not accepted by scientists, because they can't understand it."
"The magician is an actor playing the role of a magician."
GALLERY
The Magician is an Artist Who Paints upon the Canvas of Imagination
Imagine the
magical
possibilities
Conjuring Contact
The Magic is AncientThe Wonder is Timeless